Artisan Stone granite countertops add life and value, no matter the application. Displaying exceptional color, depth, and richness, Artisan Stone granite offers a unique variety of top-of-the-line countertops and accessories to make your home beautiful and luxurious.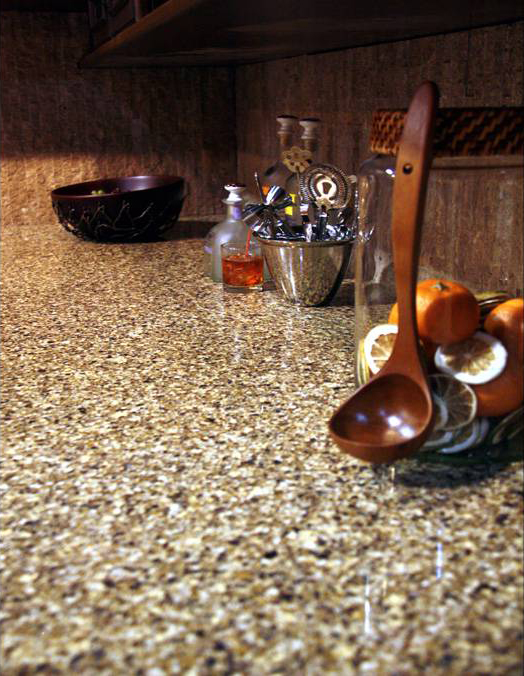 Natural
Crystallized under tremendous pressure deep underground, granite is naturally formed stone composed mainly of quartz and feldspar that is mined from quarries around the world. Every granite countertop can be considered a limited edition because there is a finite supply of granite at any given quarry.
Complex
Granite and natural stone is often a tangled labyrinth full of Mother Nature's unique intricacies. The complex swirls and veining in some colors can add a great deal of character to any countertop. Solid surface and quartz materials lack the non-uniform flow of sophisticated patterns and highly detailed grain structures.
Strong
Granite is hard and highly scratch resistant. Due to its composition of quartz and feldspar (7 and 6 on the Hardness Scale, respectively), it is more durable than softer stones such as limestone of travertine and man-made materials such as acrylics, polyesters or laminates. The glossy finish will endure years of use in even the busiest kitchens without being refinished.
Warranty
The Artisan Stone Collection is backed by an exceptional Lifetime Warranty, including protection against food and beverages adding exceptional value, more protection, and a worry-free experience.